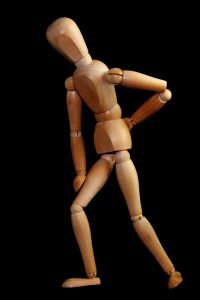 Don't let your back pain get you down! 0
We can help! 0
Our office is dedicated to helping our patients get out of pain and back to their lives.  By providing chiropractic, acupuncture, RockTaping, soft tissue therapy, and more, we strive to bring you the highest quality of care to get you out of pain and back to your life as quick as possible.
We are on a mission to help as many people as possible and to aid people that are on the fence about coming in, we are offering new patient's an examination, consultation, and 2 x-rays (if needed)
For $37 (a $175 value)
This visit includes:
Getting out of pain is the first step towards a happier and healthier life.
Take advantage of this offer while it lasts!
Offer expires September 15
Absolutely wonderful! Longest wait time ever was about 10 minutes. Quick appointment time, but very thorough and great bedside manner. I have gone in barely able to move, and every time I feel a million times better after the visit. He is the most effective chiropractor I have ever seen.
I was referred by a good friend to try acupuncture! Dr. Mike is awesome! He's easy to talk to, extremely knowledgeable & he's ALL about making you feel better! I had my 1st acupuncture treatment & LOVED it! I'm in his office now getting ready to do my 2nd treatment! I have a lot of neck issues & trigger points! I felt a lot looser after 1st treatment & I can't wait to see how I feel afterwards!
Was terrified to see a chiropractor. This was my first. I've been in so much pain I literally couldn't even sit up anymore, I would lay in bed all day to feel some what better. I learned that my neck is pretty much straight and can barely hold my head up, all my muscles in my back were over working to try and keep me going. I've only had 2 realignments done so far but I feel so much better already. The first time felt AMAZING!! Almost like I got a brand new spine. I would recommend Dr. Anthony Pappas to ANYONE who has issues or anyone who wants to keep their spine healthy. And the receptionist is such a wonderful lady. After being there once, the next time we came in she remembered who I was and had everything ready for me to go. I love this place and look forward to being a regular.
Took my daughter to see him today and Dr. Pappas was absolutely wonderful!! He is really great with babies and explained every thing he did as he was doing it. Can't wait to go back!!
I have been a patient of Dr Papas for about 4 yrs. when I first started I was in a lot of pain. I felt old worn out . I was taking multi pain relievers . I was amazed after the first visit how much better I felt now four years later I feel great I get a adjustment once every two weeks or as often as needed. Dr Papas is a wonderful Dr . I would recommend him 100%
GENERAL ENQUIRIES
info@pappaschiropractic.com

414 West Main Street

Festus, MO 63028
OFFICE HOURS
| | |
| --- | --- |
| Monday | 9:00 am – 6:00 pm |
| Tuesday | 2:00 pm – 6:00 pm |
| Wednesday | 9:00 am – 6:00pm |
| Thursday | 10:00 am – 6:00 pm |
| Friday | 9:00 am – 12:00 pm |
| Lunch Daily | 12:00 pm – 2:00pm |